Tom's Journal. http://tomschuckmanjournal.blogspot.com/
tschuckman@aol.com
We all know that Mr. Glenn Beck likes to 'make a splash' and get attention, BUT... he has been correct about 99% with/ of his stuff and has plenty of 'manhood' / full of true grit! He is loved and hated, and prob has a price on his head... lol, poor/ rich guy!
I love his comparison to ancient Bible times, king Saul, etc., and you just can't make this stuff up ! I disagree with the Mormon beliefs -- but have to respect Mr. Glenn Beck, for his stout, true heart and GUTS, which most of the Congress and Senate sadly miss. And that's the truth as I see it.
King Saul appeared to be a good, humble, God-fearing man, from the tribe of Benjamin, but after he was placed and anointed into 'office' by the prophet of Jehovah, he started to change for the worse, until he took his own life, by falling on his own sword, rather than be taken prisoner by his enemies-- knowing that they would torture him to death and make sport of him. He died in DISFAVOR and abandoned his one true God in the heavens.... and we ought remember his wicked ways as a sorry example! David has a few chances to kill King Saul, but followed his Lord God, YHWH/ Jehovah, Yahweh, in that God's 'anointed' would be dealt with by GOD alone in His due process and time. David was a good man too, but later turned to sin --- as 'absolute power, corrupts, absolutely.' But that is another story, friends.

That nasty old devil, Satan, [and his lowly demons], has a huge bag of tricks and lies to drag down true Believers and servants of the One True God, in the Bible, and so WE must stay alert, and help/ encourage one another, until we get to heaven, dear friends! I, personally, believe that BHO is one of the devil's earthly servants.
If you all want or desire a great "tool" that will unlock the power of the pure KJV [King James Version- Bible], please buy an inexpensive copy of the "DEFINED KJV Bible, at this web site: biblefortoday.org It defines the seldom used Old English, Shakespearean terms written down in 1610- 1611, of the most PURE version of the Bible!! I have purchased many copies of this grand Book to give and/ or sell [for just what I, personally paid for them] -- to open up the eyes of many ! ! ! PTL.
Better to live on a steady diet of baloney and cheese, than knuckle under and side with Satan and obama! We may even lose our very lives on this poisoned, sinful Earth -- but a true Believer always has the hope and BELIEF of "everlasting life in a perfect, comfortable, Heaven" with the Lord and company.

Does it not seem kind of odd that the Muslim/ Islamic 'faith' teaches that the men heroes receive a paradisaical life in heaven with "72 Virgins" -- but the good, Islamic women receive nothing like that ??? Strange.... the ladies suffer on Earth, and then also suffer and serve in their Paradise too ?!? It seems just a tad "unbalanced" to my small, humble mind, friends, but maybe I am missing something. Help me out here, friends and buddies, please. Comments?
Prepare and stay alert, dear friends... it will get worse before it gets better.
Warm Regards,
Tom Schuckman
tschuckman@aol.com
Before It's News)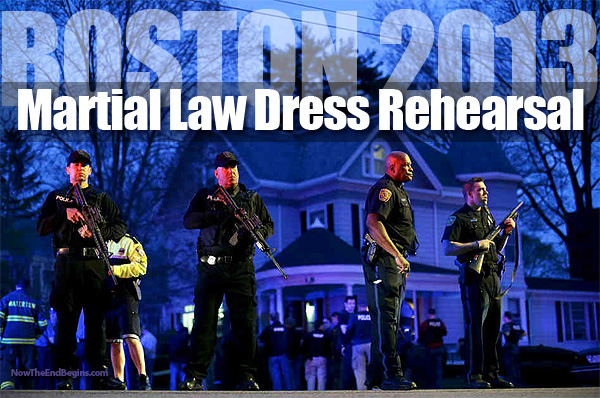 The end of the line
The United States of America was started by Puritans with the Holy Bible who made a covenant with God for the new nation. America at its inception in 1776 was a wonder to behold. James Madison said this: ""We have staked the whole future of American civilization, not upon the power of government, far from it. We have staked the future of all of our political institutions upon the capacity of mankind of self-government; upon the capacity of each and
all of us to govern ourselves, to control ourselves, to sustain ourselves according to the Ten Commandments of God
."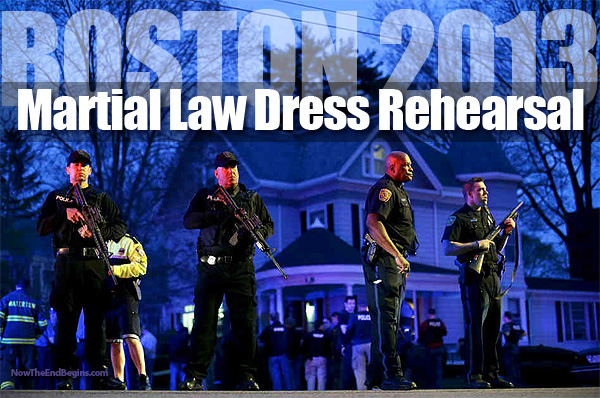 But America in 2013 is not a country that James Madison or any of the other Founding Fathers would even recognize. God and His Commandments have been thoroughly expunged from public schools, courthouses and Washington, DC in general. The
murder mill of abortion
takes the lives of well over 333,000 unborn babies a year. Right now, President Obama is using the full faith and credit of the United States government
to raise money and support for Planned Parenthood
. Obama is so enthusiastically in favor of sacrificing babies on the altar of Planned Parenthood that when he was a state senator he voted 3 times against the "
Born-Alive Infants Protection Act
". The bill recognized babies born after attempted abortions as persons and required doctors to give them care.'
Obama voted to withhold that care. 3 times.
Under his recently-passed Obamacare bill, abortion is now taxpayer-funded. That means that all America shares in the killing of these babies, their blood is upon all of us.
The lessons from Boston
Last week we watched in shock and horror as two Muslim terrorists planned out and executed the bombings at the Boston Marathon. When it was over 4 lay dead and scores wounded and fighting for their lives in the hospital. But for those who were paying attention, the bombings were not the real story. The real story was the
dress rehearsal for martial law
that had well over 1,000 armed-to-the-teeth urban police commandos locking the entire city of Boston down while they "searched" for the lone, skinny, 19 year old terrorist who was hiding in a boat.
Boston became paralyzed, not by fear, but by the police.
They went from house to house, forcing out people they "deemed a threat" at the point of a gun while making over one million people stay indoors. Why did they do this? Under orders from the Commander-in-chief, the city of Boston used this false flag event to run a real-time exercise in martial law. That is exactly what they did, and was exactly what you saw with your own eyes. They were hiding in plain sight. By running this exercise – Martial Law 1.0 – they accomplished a variety of things in one event:
Got the people used to seeing a massive, over-sized police presence on the streets, much like what an invading army would look like.

They were able to gauge how quickly people would respond when ordered, and more importantly, the people who refused to comply. Everything was duly noted and recorded.
By using the false flag of the bombings, they were able gauge reaction to the commandeering of cell phone records and social media accounts.
The bombings, the Tsarnaev brothers and the bloodshed were just gruesome decoys for the real event of the single, largest martial law exercise in United States history. And by all accounts it was a rousing success.
What comes next
President Obama has no intention stepping down when his second term is through. But he has no intention of remaining president, either. Barry has much loftier goals than that. Obama sees the presidency as the stepping stone and natural path to complete dictatorship just as Adolf Hitler did before him. The
paths of both Obama and Hitler
have much in common and are well worth considering.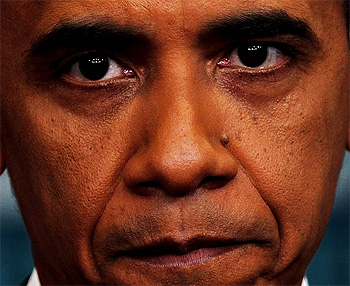 Obama is going to take your guns, but he will take much more. The plan his handlers have for him involves making a police state out of the entire country. You will soon see why the United States government has purchased
2 billion rounds of ammo
and
150,000,000 plastic coffins
. They're for you. When the Jewish people no longer wanted God to rule over them, God gave them a king after their own hearts. He gave them the wicked King Saul. America has shown both in word and in deed that it does not want anything to do with the Holy God of Israel and His Bible, so God has given us a king after our own hearts.
King Barack Hussein Obama
. Playtime is over, people. From here on in the noose around America will only be drawn tighter and closer. As you watch your freedoms and liberties fall to the wayside like the chaff on the summer threshing floor, just remember one thing… This is what you asked for. Forward.
The post
Barack Hussein Obama Will Be The Last United States President
appeared first on
Now The End Begins
.