Tom's Journal. http://tomschuckmanjournal.blogspot.com/
tschuckman@aol.com
Foreword in Norwegian:
Hei venner,
Jeg bare lurte på.... hvorfor du bra folk bryr seg mer om å bevare din kultur, rettigheter og friheter... mot de invaderende islamske horder eller rapists og lazy tyver ?? Folk og nyheter si at Stockholm, Sverige, er nå den "Raps hovedstaden i verden!" som er noe å være stolt av ! Ikke naboene kjærlighet og pleie sine hustruer og døtre ?? I Amerika, en mann vil mest sannsynlig dø som slåss for å beskytte hans kone og barn, og det er måten en sann kristen er gjort og lærte !
Jeg vil absolutt elsker å få dine synspunkter på denne viktige saken. Vi har også rart om England, som de fortsetter å beskytte islamsk terrorisme, og ikke ta mord og rapes seriøst, der også. Jeg og andre amerikanere er bare bekymret og nysgjerrig på hvorfor noen folk fortsetter å tillate at slike ting, og hvorfor de velger svake, egoistiske ledere.
Varm hilsen
Tom Schuckman
e:
tschuckman@aol.com
Friends,
Wow ! This subject matter is so much my

'red meat' dinner !!

I am so glad that a fellow Vet and Navy man, named Greg L., passed it on to me, and Greg is my trusted buddy and friend.
Before I forget, I am asking that all you Christians out there who read my modest, Blog, will consider praying for my dear, old, Mom, Betty J. Schuckman, who is suffering from a fractured hip, and Alsziemers/ old age, etc. In an assisted living facility in Burlington, Wisconsin. She was always very good to me, all my life. I last saw her about a month ago, and it's a 4 hour drive South, for me.
Too, the biggest reason that I bought 2 cats was I needed some thing to catch and destroy the mice in my rented old house ! They also make a mess and claw up some of the furniture, and get into other mischief ---dang! They eat tons of cat food, and other things, but when they catch a mouse, they bring it to me, for praise, of course. Their claws are so sharp and nasty.
But, now, at this late hour of the night before I go to bed, I need to say a few things about the condition of our once great country..... we are under SIEGE by Liberals, the Global Elite OWG rats, and all of Islam. Period. The Liberal, skunks, want to pull our teeth, and guns, so the Muslims can just walk right over us and completely destroy our country.
I know what the Bible says, but we would still be COWARDS if we did nothing to prevent the heathen swine from taking over, and our losing all of our Rights and Freedoms ! ! 95% of the Army and Marines hated the Clintons and the Obama's, big time ! Those 2 phony, perverts, always disrespected our Military and Veterans, but Prez Trump is trying to help us out.
So, we Americans who love our Freedom try to stay active, and ready to fight AGAIN, for our Liberty to speak, worship our Lord and Savior, Jesus Christ, and retain our precious 2nd Amendment.... the right to own and bear Arms [firearms] and sharp swords and knives ! ! At least until the Rapture.
Warm Regards,
Tommy Schuckman
Email: tschuckman@aol.com
A World Government on the Horizon
Thursday, June 1, 2017 8:46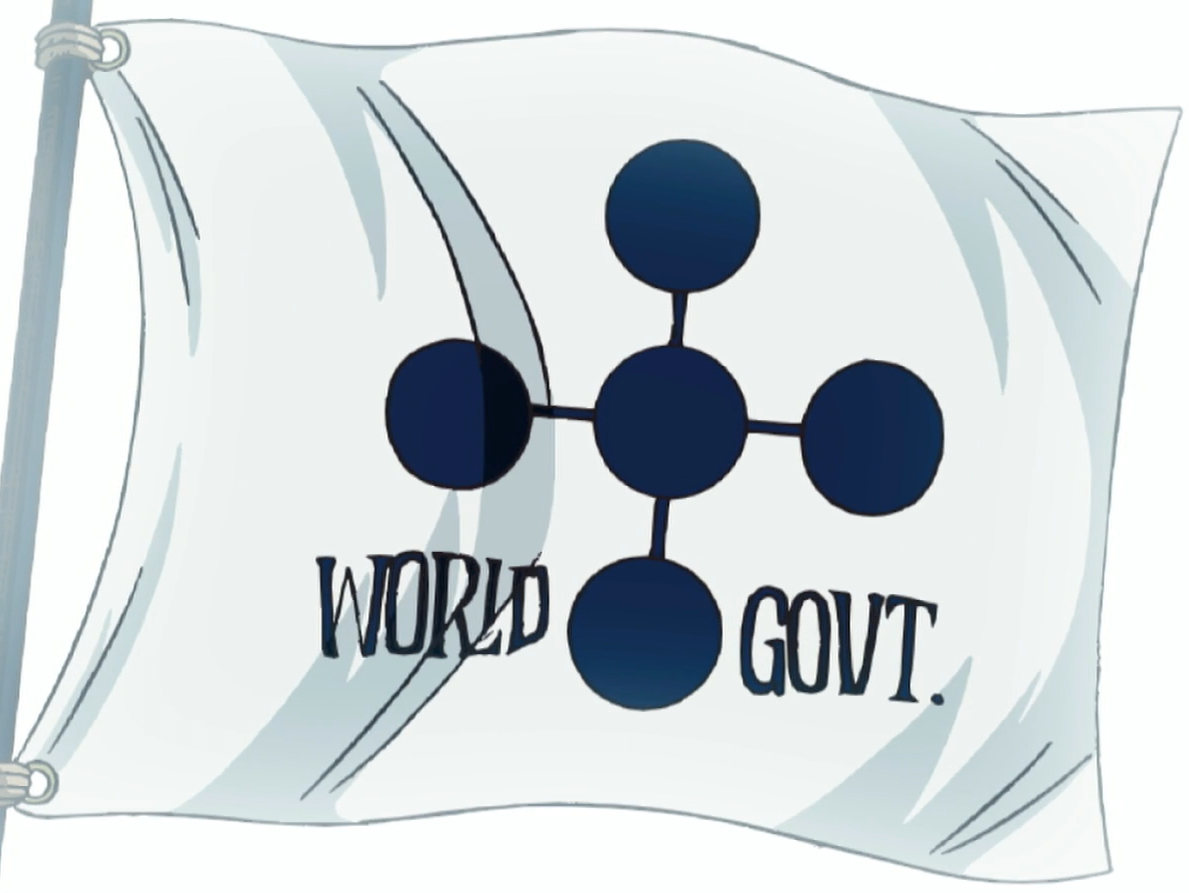 "God that made the world and all things therein, seeing that he is Lord of heaven and earth, dwelleth not in temples made with hands; Neither is worshipped with men's hands, as though he needed any thing, seeing he giveth to all life, and breath, and all things; And hath made of one blood all nations of men for to dwell on all the face of the earth, and hath determined the times before appointed, and the bounds of their habitation; That they should seek the Lord, if haply they might feel after him, and find him, though he be not far from every one of us: For in him we live, and move, and have our being; as certain also of your own poets have said, For we are also his offspring."
"Wherefore come out from among them, and be ye separate, saith the Lord, and touch not the unclean thing; and I will receive you. And will be a Father unto you, and ye shall be my sons and daughters, saith the Lord Almighty."
"Now the Spirit speaketh expressly, that in the latter times some shall depart from the faith, giving heed to seducing spirits, and doctrines of devils."
"And shall not God avenge his own elect, which cry day and night unto him, though he bear long with them? I tell you that he will avenge them speedily. Nevertheless when the Son of man cometh, shall he find faith on the earth?"
In this issue of the Last Trumpet Newsletter, we will once again examine the present condition of our world, which has been undergoing a conditioning process for decades. The hearts and minds of the people have been educated, indoctrinated, and prepared to accept globalism, and by extension, a one world government. I can recall my father, Pastor David J. Meyer, warning on many occasions that efforts were underway to establish a global government. In the past such discussion was written off as a "conspiracy theory" by a majority of people, but for those who care to look, we can see globalist forces in plain sight and out in the open today.
In February 2017 prominent globalists from around the world gathered in Dubai, United Arab Emirates, for a three-day event known as the World Government Summit. (1) This gathering was attended by representatives from more than 130 countries and featured more than ninety famous speakers including, SpaceX CEO Elon Musk, Managing Director of the International Monetary Fund Christine Lagarde, (2) and United Nations Secretary-General Antonio Guterres. (3) Guterres, who is openly and proudly a socialist, was the prime minister of Portugal from 1995 until 2002. (4) Speaking at the summit in Dubai, Guterres told his audience, "Improving governance and improving confidence between governments and people is essential, and it is a condition to improve the confidence in the relations between countries. We live today in a world that is no longer bipolar, no longer unipolar, but it is not yet multipolar. It's really chaotic." He then later went on to say, "In a world in which everything is global, in which the problems are global – from climate change to the movement of people – there is no way countries can do it by themselves. We need global responses, and global responses need multilateral institutions able to play their role." Of course, if you read between the lines, it is obvious that Guterres is calling for a one world government. In a nod to the United Nations' 2030 Agenda, Guterres also declared that sustainable development is necessary for peace and security to take hold in our world. (5)
As a result of the Summit in Dubai, the United Arab Emirates in collaboration with the United Nations has now established what they call The World Council of Happiness. This rather strange entity seems determined to foist their version of happiness on the entire world. "Happiness is a commendable infection. We want the peoples of the world to be afflicted with it so they could be blessed with goodness. This may require a tangible change in the culture of the government work," said Sheikh Mohammad bin Rashid Al Maktoum, vice-president and prime minister of the United Arab Emirates and ruler of Dubai. He further went on to say, "Our initiative to launch the World Council of Happiness has been derived from our values and our conviction that it is necessary to bring happiness and positive values to people." (6) Truly, the United Nations is an organization with many tentacles, insomuch that it can be difficult to keep up with all of its offshoots. The United Nations branch known as the Sustainable Development Solution Network is providing administrative support to the World Council of Happiness, (7) which is then further divided into the following six sub councils: The Council of Happiness and Health, The Council of Happiness and Education, The Council of Personal Happiness, The Council of Happiness in Work Environment, The Council of Happiness Measurement, and The Council of Happy Cities. (8)
To make matters even more bizarre, a replica of an ancient structure known as the Arch of Triumph from Palmyra, Syria, was set up and on display during the World Government Summit of 2017. (9) This same replica had previously been on display in London, England, and New York City, New York. Why is this significant? The original Arch of Triumph, which was destroyed in 2015, was known to be the entrance to the temple of the pagan god Baal. (10) Thus, we had world leaders, globalists, and elitists gathering in Dubai under the shadow of Baal's arch and working to establish a one world government. Of course, we know from Scripture that the ancient Israelites of Biblical times brought much judgment from God upon themselves when they worshipped Baal, who in reality is Satan in a rather poor disguise. Jeremiah 11:17 tells us, "For the Lord of hosts, that planted thee, hath pronounced evil against thee, for the evil of the house of Israel and of the house of Judah, which they have done against themselves to provoke me to anger in offering incense unto Baal."
On May 21, 2017, the United Nations celebrated an event known as the "World Day for Cultural Diversity for Dialogue and Development." According to a press release published by the UN News Centre, Irina Bokova, the Director-General of the UN Educational, Scientific, and Cultural Organization, used this day to call on the world to embrace a "new humanism." (11) What many people might fail to realize is that humanism is a very anti-God way of life. The Random House Webster's Unabridged Dictionary defines humanism as "any system or mode of thought or action in which human interests, values, and dignity predominate." Another definition states that humanism is "a variety of ethical theory and practice that emphasizes reason, scientific enquiry, and human fulfillment in the natural world and often rejects the importance of belief in God." (12) Thus, when the United Nations calls upon the population of the world to embrace humanism, they are really telling people that a belief in God is not important.
Sadly, it seems that many people today think that a humanistic one world government would be a wonderful thing. According to a report published by The Independent, a recent survey found that 7 out of 10 respondents from the United Kingdom are in favor of the establishment of a world government, while 62 percent of respondents considered themselves to be a "global citizen." The study also found that 67 percent of respondents from the United States, 62 percent of respondents from Germany, 76 percent of respondents from South Africa, 78 percent of respondents from China, and 84 percent of respondents from India expressed approval for the formation of a one world government. (13) It is believed that such a unified government structure will be necessary to combat a plethora of threats to humanity, including climate change, nuclear war, disease pandemics, and the development of advanced artificial intelligence. "As world leaders gather for the G7 Summit, they should be aware that citizens across the planet are yearning for them to collaborate and work harder to find solutions for these critical threats to humanity," said Mats Andersson of the Global Challenges Foundation in Sweden. He further went on to say,"Whether it's the specter of nuclear conflict over North Korea or our planet tipping into catastrophic climate change, the need for effective global cooperation has never been greater." (14)
It is evident that the push to establish a global government is gaining more momentum than ever before, but how does God feel about a one world government? In Acts, chapter 17, we are specifically told that God established boundaries in this world. Acts 17:26 tells us that God "hath made of one blood all nations of men for to dwell on all the face of the earth, and hath determined the times before appointed, and the bounds of their habitation." We also know that as God's children, we are not told to join together with the world, but rather be set apart. II Corinthians 6:17-18 tells us, "Wherefore come out from among them, and be ye separate, saith the Lord, and touch not the unclean thing; and I will receive you. And will be a Father unto you, and ye shall be my sons and daughters, saith the Lord Almighty."
When The Son Of Man Cometh, Shall He Find Faith On The Earth?