Tom's Journal. http://tomschuckmanjournal.blogspot.com/
tschuckman@aol.com
Hello Friends and Readers:
Those of you who know me well, understand how much I love to eat fine food and also have close friends over for a small party or dinner. I know that I must restrain myself of binging on the goodies and sweet bakery.... or I will die early. But if I must eat less, please let the simple meals have zest and full flavor! As you know, I have been around the world at an early age, both Europe and Asia long before I was age 21, and enjoyed what the natives ate and learned much. I figured if those different cultures didn't die from what they eat, neither should I.
So I don't know what or what society invented Meat Loaf, but I like it once in a while. Sorry to say that too many people were born and raised by ignorant parents and family who told them that other cultures served "bad food."
And it is the height of super ignorance to say that: 'I hate some food, but I never ever tried it!!' Who can deal with such IGNORANCE?
I pride myself in good communication and writing, but even I sometimes just have to leave people alone because they are unwilling to use common sense and simple thoughts... Ha! I simply don't need the extra stress and 'democrat reasoning.' I could be doing something constructive and fun instead.
"Never argue with a fool --- because people might not know the difference." The Bible says something about that idea too.

See:
I hope that all my readers will benefit from this recipe. Prepare for more snow and cold. I love Spring and Summer, and where I live ---we hardly ever have a Fall season. Have a great week.
Warm Regards:
Tom Schuckman
Email: tschuckman@aol.com
Recipe for the Best Tasting Meatloaf Ever!
Every now and then, I get a sudden craving for some delicious meatloaf - and it's all I can think about. Tender, savory, tasty bites of meatloaf glazed with ketchup (yes, seriously). If you have been scarred by tasteless and dry meatloaf in the past, it's really about time that you revisited this classic dish. Here is how you can make the most tender, most delicious meatloaf that you have ever had.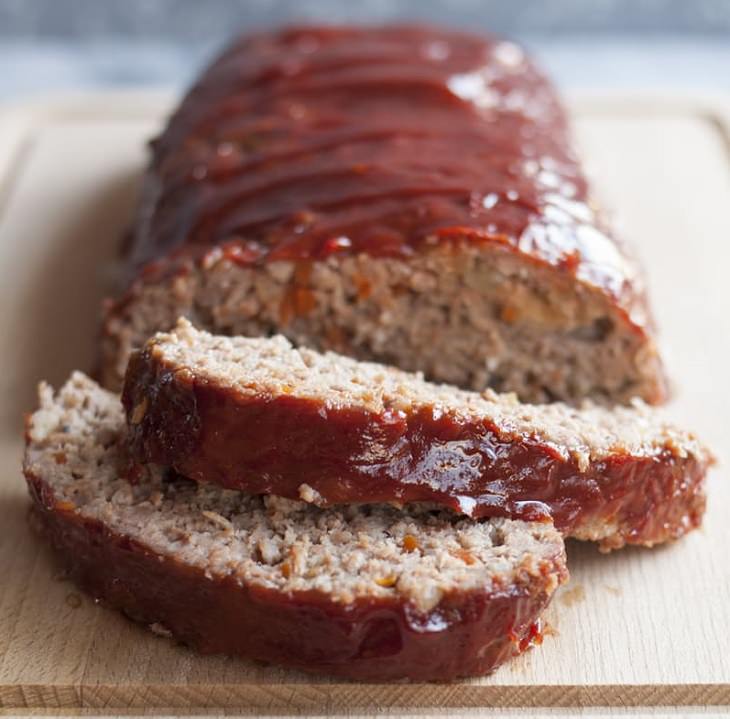 The Basic Meatloaf Formula
All meatloaf recipes have the same basic formula: 2 pounds of ground meat and a "panade" made out of bread and crackers soaked in milk. Along with a couple of eggs, this panade helps hold the ground meat together and adds moisture to the mix. Don't worry - this won't make your meatloaf taste like bread, but you will definitely miss it if it is absent.
The Meat
Any ground meat can be used in a meatloaf: pork, veal, lamb, or beef. You can use one kind of meat, or, if you like, you can mix together a few different types of meat to give your meatloaf some different flavors and textures. In my opinion, the best kind of mix is 70% beef (for its flavor) and 30% pork (for its fatty richness). You should definitely have some fat in your mix so that your meatloaf doesn't end up being dry and crumbly.
The Vegetables
A mirepoix made up of small-diced onions, carrots, and celery is a classic, but you can swap any of these veggies for any of your favorites: mushrooms, peas, and even broccoli work very well. Whatever vegetables you decide to use, make sure you cook them before they go into your meatloaf so that they are tender rather than crunchy.
The Glaze
This might be old-fashioned, but I really do love a swath of ketchup on my meatloaf. The ketchup concentrates in the oven, creating a creamy, delicious tomato-y glaze that pairs amazingly with the savory nature of the meatloaf. If you don't like ketchup, you can use BBQ sauce or any other sauce that you like. If you don't want a glaze, you can drape the meatloaf in strips of bacon before cooking - as we know, bacon makes everything better and that is definitely true here.
A Final Note
The final piece of the puzzle to making a great tasting meatloaf is two-fold: cooking time and letting it rest. A 2-pound meatloaf will cook in about an hour - do not overcook as the meat will turn tough and crumbly. The best way to check whether your meatloaf is done is by checking its internal temperature; as soon as it hits 155-160°F, you can take it out of the oven. Letting it rest before you slice it up gives the juices in the meatloaf a chance to redistribute and settle. If you slice it too quickly, the tasty juices will flow out and you'll be left with a dry meatloaf.
How to Make Meatloaf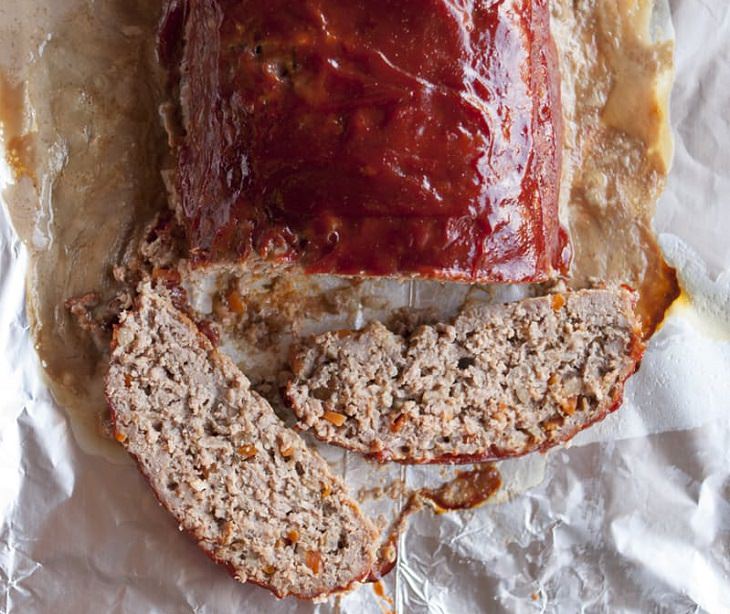 Makes approximately 10 thick slices.